Residential and Commercial Window Cleaning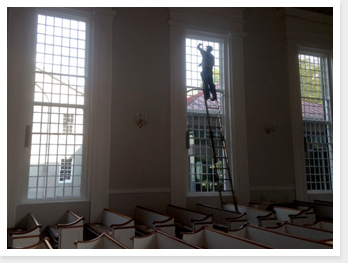 If you have ever cleaned your windows you know it can be difficult and dangerous. Not to mention sometimes extremely tricky to avoid leaving streaks even under ideal conditions. Best Home Services now has a full-time experienced and professional window cleaner on staff so your needs can be met quickly year-round. I am proud to have Jason Tucker as part of the business now. He is a professionally trained window cleaner, a hard worker and an incredibly nice and reliable person. On top of that he has a true passion for window cleaning.
We offer window cleaning of all types including storm windows and divided panes. Regular cleaning service is available whether on a monthly basis for store fronts or quarterly, semi-annually or annually for your home or commercial property.
References are available at your request.
Free estimates are available to the Athens area.
Best Home Services carries General Liability and Workers' Compensation insurance. Certificates of Insurance can be made available to you on request.